51" x 98" (1300mm x 2500mm) Woodworking CNC Router Machine
$7,18599

$7,185.99

Save $804
---
---
Specs
. The woodworking cnc router uses an advanced DSP numerical controlling system, more ergonomically designed for convenient operation with the handle, large screen displays, , and simple maintenance.
. Optimization of mechanical and electrical design to ensure good performance.
. Furnished with high inverter-driven spindle motor cooled by water. 
. Gear wheel transmission applied to the Y direction, dual engines and high-power driven, guarantee the speed and power.  - X, Y, Z direction using bolt pole transmission to ensure the precision in the process.
. Unique intelligent calculation fully develops the potential of the engine and leads to high processing speed, the synchronization of curves and straight lines, smoother curves. Traveling high speed can reach up to 10m (394")/min.
. Unique and dynamic renewal of the system enables the customer (according to different processing requirements) to change the controlling ability of the system, and effectively improves the processing efficiency (start operation with the instructions of the technician from `factory` or agent)
. 32M saving capacity can store more than 3 processing files simultaneously, and read one at random.
. Connected with the computer via USB interface to enable data transmission in a second.  It supports hot plug and play with Window98/NT/2000/XP OS.
. More compatible: Ucancam V10, Type3, Router 8, and Type3, etc.(Optional)
. The CNC router is able to keep engraving even when the electricity is cut off or the tool is broken.

Applications: 
Strong and sturdy, for a durable reliable performance. Easy operation at a reasonable price. Multi-functions and wide range of application make it possible to process any wooden products, advertising sign plates, acrylic cutting, etc. Any metal or non-metal material can be processed, for example: iron, copper, aluminum, plastic plate, wood, etc.
Product Features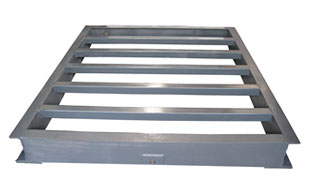 Base Frame: it is an iron casting base being precisely processed by gantry milling machine and stress relieved by vibration device so that the foundation remains true and steady over the operational life of the machine.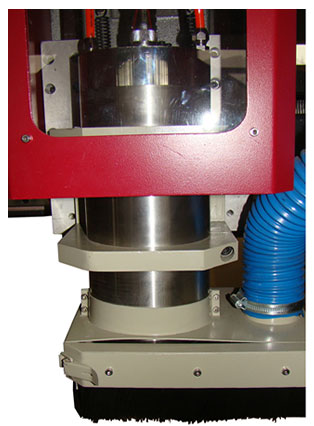 Spindle: Quality 2.2kw water cooling spindle with better performance of cost-effectiveness,various spindle options available for different requirements.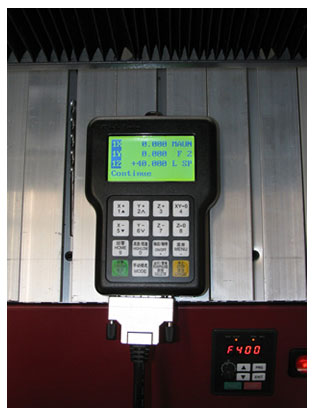 Controller: A compact and durable DSP with 128M internal memory,it supports U flash memory as well as online file communication.It is available with standard G code or HPGL,and has practical functions like faster calculation, stronger processing ability,breakpoint memory and power failure protection function,etc.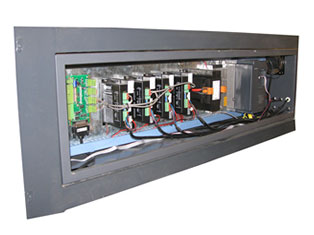 Electric Cabinet:All the electrical components are housed and wired in a electrical enclosure. This allows for easy access and service when needed. Every wire is tagged so that when service is required, the customer can easily navigate the cabinet.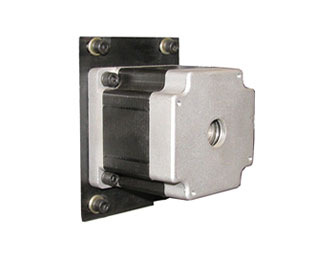 Stepper Motor: Industrial sub-divided stepper motor centered drive has outstanding wearability and it offers long-term maintenance-free solution,as to the FEYU 1325C model,its' Y axis is driven by double stepper motor associating with gear rack,this machine is much faster and more powerful then the rest of the FEYU series.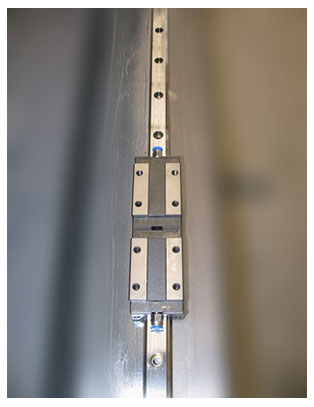 Linear Guide: 25MM Linear Guide with double bearings,an ultra-heavy type that achieves a deep grooved raceway with its diameter more approximate to the ball diameter and has high rigidity, vibration and shock resistance, and damping characteristics, which are required for machine tools.
Gear Rack : We use Linear guides and Precision gear racks,carefully installed and regulated by experienced worker with special purpose instrument ,this assures smooth motion and long term reliability,this is for FEYU 1325C model only in the its' series.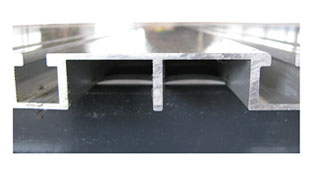 T-slot Aluminum table: we use quality aluminum alloy and can be installed transverse or vertical to facilitate different requirements.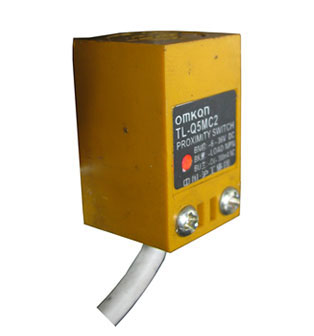 Photoelectric Limit Switch: Un-touching ,more sensitive and durable than traditional mechanical switch,maintenance-free for long term use.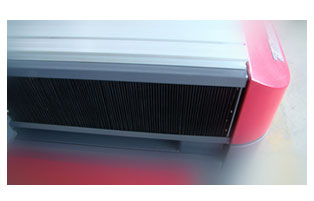 Durable and flexible covers on X,Y axis offers dust-proof to every corner needed.
Samples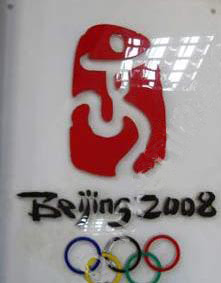 ---
We Also Recommend